Hire Right
"All we can do is bet on the people whom we pick. So my whole job is picking the right people." ~Jack Welch CEO, General Electric
Sounds simple. Yet how do you know good talent when you see it? Identifying high potential talent is challenging. The rewards for hiring the right person is high.  So, too, are the consequences of a mis-hire. Too often current performance is mistaken for High Potential, yet according to CEB, only 29% of High Performers are High Potential.
Higher level positions require a different skill set and level of commitment than lower level roles. So excellent performers today are not necessarily tomorrow's leaders. This is why assessing talent is critical.
Benefits of Talent Assessment Skills:
Facilitate decisions on the right person for the right job
Help determine cultural fit of an individual to an organization
Drive objective, non-biased hiring and decision-making
Decrease the costs of making bad hiring or promotion decisions
Foster greater consistency in global hiring practices
Support an overall approach to individual career development
Confirm the strengths and development needs for individuals
Aid in the identification and retention of high potentials
What We Offer
Talent Effects helps organizations and individuals develop strategies, processes and skills for selecting and developing top talent.
We offer intensive Interviewing & Assessment Skills workshops for Human Resources professionals, line managers and executives.  These powerful learning settings are based on current adult learning models that encourage active participation through learning and then application with live interview candidates. Participants receive active coaching from the consultant. By the end of the workshop, participants will have an assessment framework and practical tools to help them more effectively identify people's strengths and limitations.
Case Study 1
CEO seeks to establish discipline in interview and selection process for rapidly growing company
The CEO of an information technology firm providing data analytics services to the health insurance industry determined that his firm needed a consistent discipline in for interviewing and assessing candidates for hire as well as an effective means of charting the performance of current employees.
Actions:  We worked closely with the CEO to conduct a training session for all executives, managers, and supervisors on key topics for assessing talent including: how to prepare position goals and metrics or scorecards for key roles in the company; how to conduct screening, technical and comprehensive interviews, how to assess candidates and employees against performance standards and how to build consistency across the company in all related processes.
Results:  The management team moved forward with a company-wide implementation of a new performance management tool and standardized its interview and selection process, improving its success in hiring top talent.
Case Study 2:
CEO seeks to increase company's effectiveness in selecting top sales talent
The CEO of a privately held, healthcare software firm recognized the importance of selecting the right sales leaders to support the company's rapid growth expansion across the U.S.  While the company had been successful in hiring a number of top performers to fuel its rapid growth, several hires turned out to be marginal performers and/or a poor fit with the company culture.  The CEO sought help in improving the company's success rate in assessing and selecting sales professionals who would achieve quota performance as well conduct business consistent with company values.
Actions: Working closely with the CEO, members of the senior leadership team, and sales leaders, we re-defined job and candidate specifications for the position and developed a position scorecard for measuring the performance of candidates hired into the role. We also created a new recruitment and interview process for the firm including interview templates and training materials.  Talent Effects partnered with sales leaders to jointly conduct interviews with candidates develop comprehensive profiles and coach leaders on sharpening their interview skills and was also called upon to conduct a number of independent candidate interviews of finalist candidates to provide an objective, third party assessment for management's consideration.
Results:  The process provided a clear approach to screening for talent; sales management uses the scorecard to coach new hires to expectations and retention has improved with fewer terminations in the first 6-12 months.  The sales position scorecard has provided ongoing value to developing sales talent: those sales managers achieving an "exceeds expectations" on the scorecard behaviors are over 60% more likely to exceed sales quota than those who do not.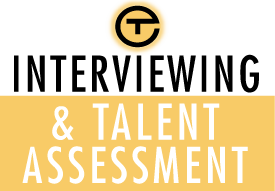 te_admin
Looking to hire for a key role in your organization?  Now is the time to [...]
Don
Election Day, 2012. Candidates for office at all levels of government have points of view [...]
Don
"The ancient Romans had a tradition: whenever one of their engineers constructed an arch, as [...]
Testimonial
"We have hired Don on several occasions to help create executive scorecards and to lead the interviews to fill executive positions. The interview process has always resulted in the hiring of A players, each of whom has made an immediate and financially positive impact on our organization."
Let's work together
Would you like to learn more? Contact me today!