Lead Differently
As a culture, we value productivity. Most of us have achieved success based on our ability to 'get things done' as opposed to our ability to effectively guide others. Yet improving the dialogue between a leader and his or her team reduces conflict and other work-related problems.  What often surprises many of my clients is that by simply changing aspects of their leadership behavior, they discover improved productivity, stronger relationships, and greater influence.
Talent Effects provides confidential, objective coaching support to executives and high potential leaders in a variety of fields and industries in pivotal career situations including:
assimilating quickly into a new leadership role
tracking toward roles of greater scope and/or responsibility
leading high-risk projects
working through strengths and development needs to enhance performance in a current assignment
Proven Results
Strong leaders can achieve 90% more revenue and 2X more profit growth ~CEB
Our approach is pragmatic and holistic. We consider the business context and direction as well as  your current leadership practices, experience and personal style in designing and implementing your development plan.
We begin by framing the opportunity, event, or challenge, identifying the goals or desired outcomes, and clarifying expectations. Then we identify critical leadership skills that will enhance your performance as a leader, a peer, and team member. Finally, we work together regularly to put these new skills into practice, create new habits, and approaches to sustain their effectiveness.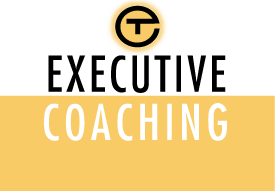 Don
If you have not previously worked with a business coach, often referred to as an [...]
te_admin
Integrity. It seems that nearly every organizational competency model or values statement includes the word [...]
Don
A client, let's call him Joe, who recently joined a global consumer goods organization, participated [...]
Testimonial
"We have hired Don on several occasions to help create executive scorecards and to lead the interviews to fill executive positions. The interview process has always resulted in the hiring of A players, each of whom has made an immediate and financially positive impact on our organization."
Let's work together
Would you like to learn more? Contact me today!